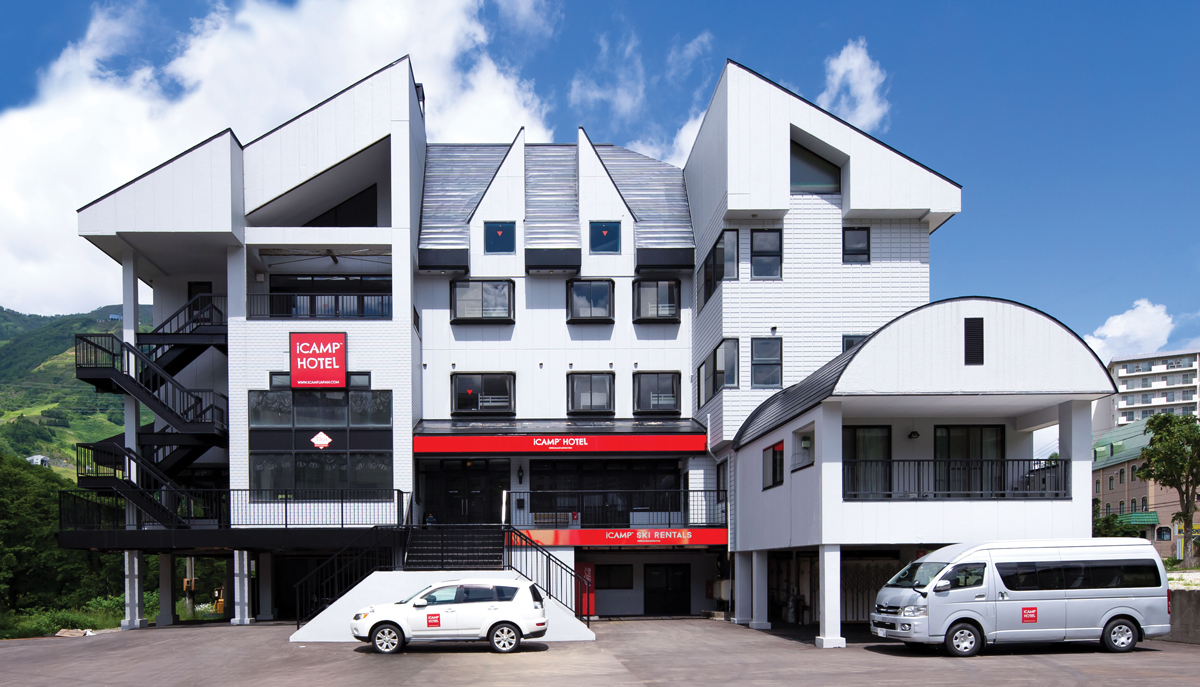 Mt, Naeba is one of the most famous ski and snowboard resorts in Japan, famous for its expansive mountain terrain and its strong Japanese culture experience.
iCamp Japan Hotel is the first 100% Western owned and operated hotel with staff fluent in English, Thai and Japanese language.  Let us share our knowledge of the area, tell you about restaurants, cultural trips available and ski run information without any language barriers.
Mt. Naeba ski resort offer day and floodlit night skiing and every Saturday and Sunday there is a free fireworks display at the base of the ski resort at 8.00pm.
iCamp Japan Hotel is located in the centre of Mikuni Village in Naeba and is located just 300 m. from the nearest chair lift and gondola – if you don't fancy walking, we offer a pick up and drop off shuttle service.
All rooms are traditional tatami mat with single or bunk beds. A selected few rooms have their own private bathrooms whilst other rooms have access to shared bathroom facilities. We have a selection of twin, triple, quadruple and we have one family sized room which can accommodate six guests.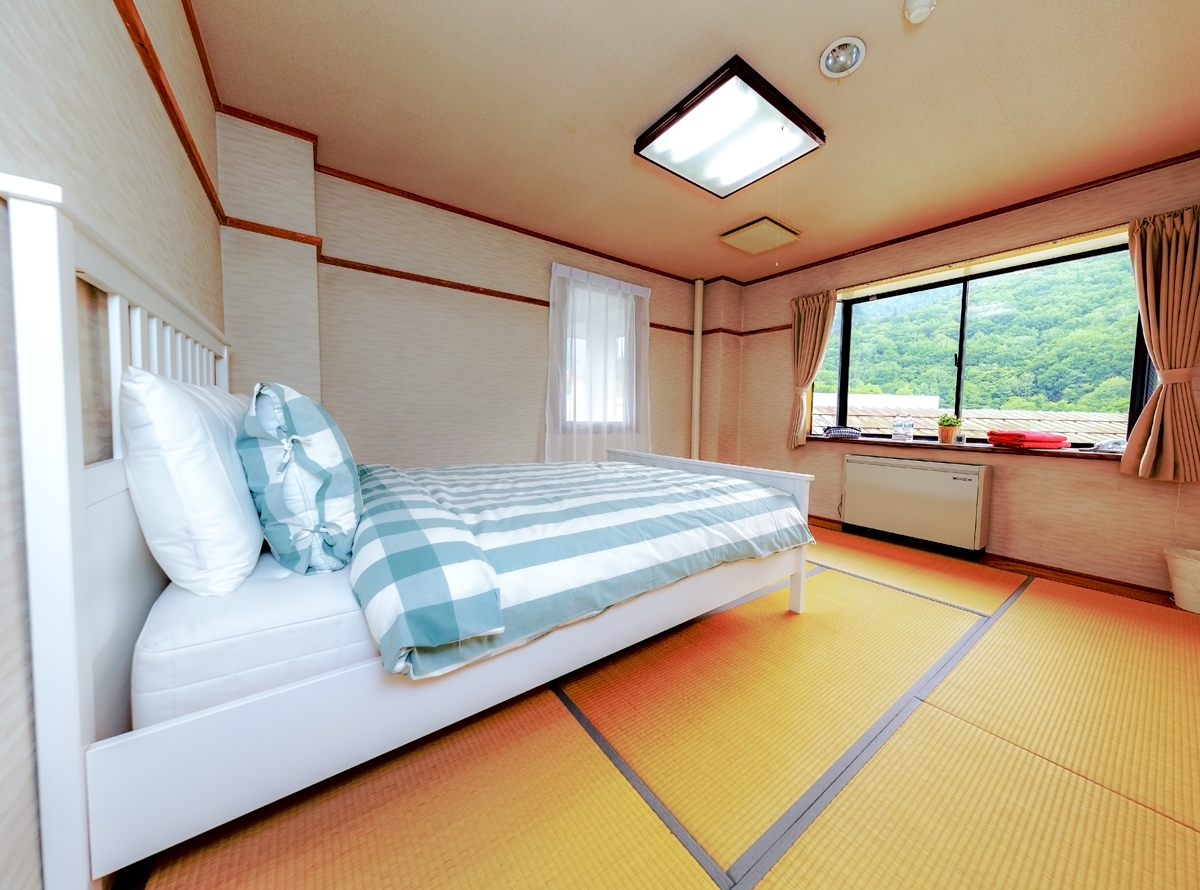 ICAMP HOTEL LODGE FACILITIES & SERVICES
All staff speak fluent English.
English speaking ski and snowboard instructors are available for hire.
We can arrange Cat Ski Tours for you at additional cost.
Free high speed WIFI internet throughout the hotel.
Breakfast (Western style buffet).
Restaurant open for evening meals.
Afternoon snacks of muffins and cookies available.
Bar with TV and Netflix.
Complimentary Tea and Coffee all day.
Vending machine for drinks (non-alcoholic).v
Comfortable Western style lounge furnished with leather couches.
Board and Card games.
Multipurpose room with table tennis.
Babysitting services with iCamp staff (needs to be pre-booked).
Complimentary free water in the rooms each day.
Slippers are provided, no outdoor shoes are allowed in the Hotel.
Communal but segregated male and female bathrooms.
Discount Onsen tickets.
Ski and Snowboard and clothing rental at Hotel.
Goggles for Sale.
Drying room.
Mt. Naeba, Kagura, Mitsumata and Tashiro ski maps.
Car Parking.
Shuttle bus if you wish to take the Kagura Ropeway instead of the Dragongola to Tashiro.
Shuttle service for pick up and drop once a day, to the nearest lift.
This is a Non Smoking Hotel inside. Designated smoking areasoutside of the Hotel.
Please visit us iCamp Hotel, Japan Naeba ski resort
Please stay with us at iCamp Hotel, Japan Naeba Ski Resort.
DINING
We serve a Western style buffet breakfast each morning for our guests before heading to the slopes for a hard day of skiing or boarding. Our breakfast includes cereal, muffins, pastries and daily selection of hot dishes like bacon, egg, sausage, hash browns, breakfast burritos, sausage and eggs muffins.
We also cater to vegan, vegetarian and Jain's a dietary requirements. If you have dietary requirement please let us know when making your booking.
Our Restaurant is also open for evening meals.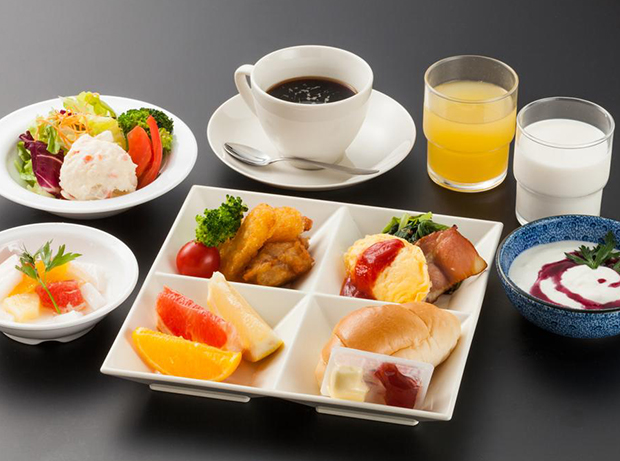 iCAMP SNOWBOARD & SKI LESSONS
for all levels from beginner to advanced skier∗
Please visit iCampJapan.com website for more info.
iCAMP INTERNATIONAL SCHOOL PROGRAM
was created to ease the burden for international schools as the task of organising a ski trip can be a daunting one.
We want to help as many schools as possible to be able to offer ski trip to their studentd during the Winter season.





RESTAURANTS & BARS
5-15 min. walk

CONVENIENCE STORE
5 min. walk
The convenience of close access to everything and a range of activities makes it easy for all visitors to enjoy a holiday in Naeba.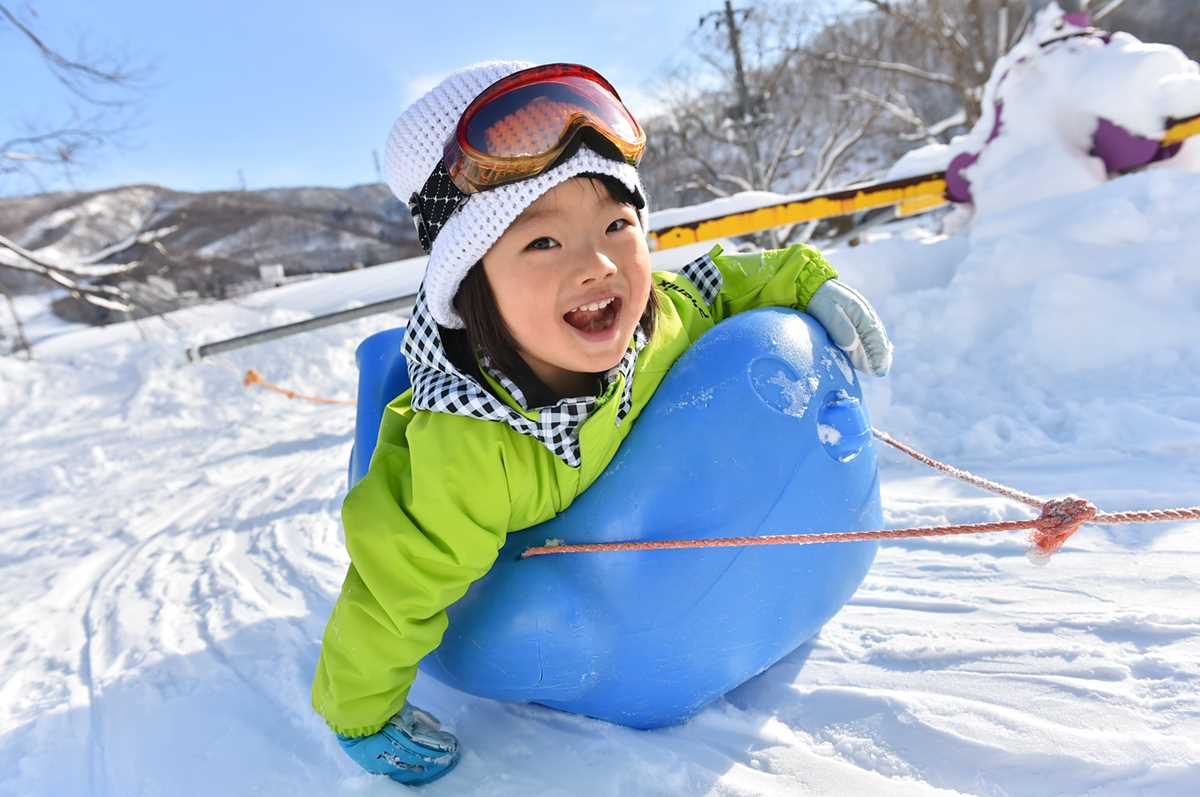 Traveling in the mountains with children requires an extra degree of planning, but iCamp Hotel has many facilities and programs specifically designed for children. There is also a children's park with lots of playgrounds, tobogganing […]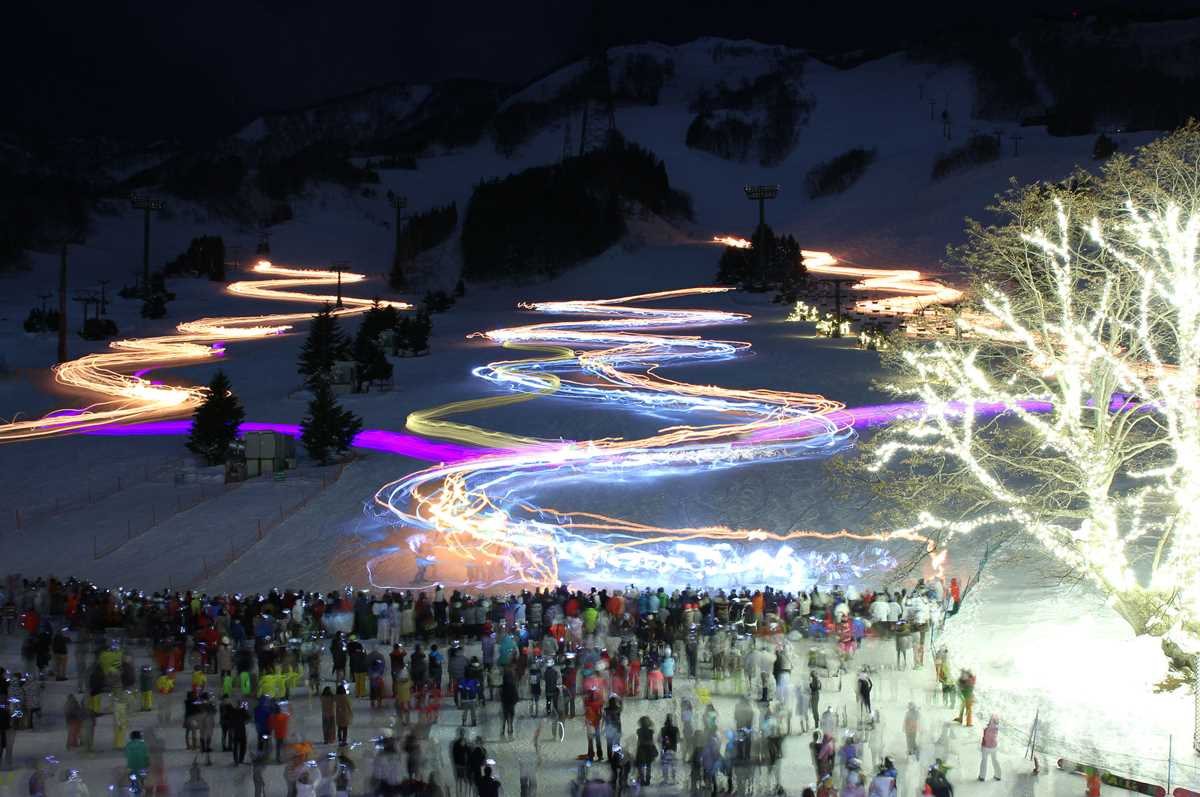 Don't forget night skiing. A trip to the snow as part of your Japan vacation can mean travelling from Tokyo or Niigata and spending some time on trains. That doesn't mean that you have to […]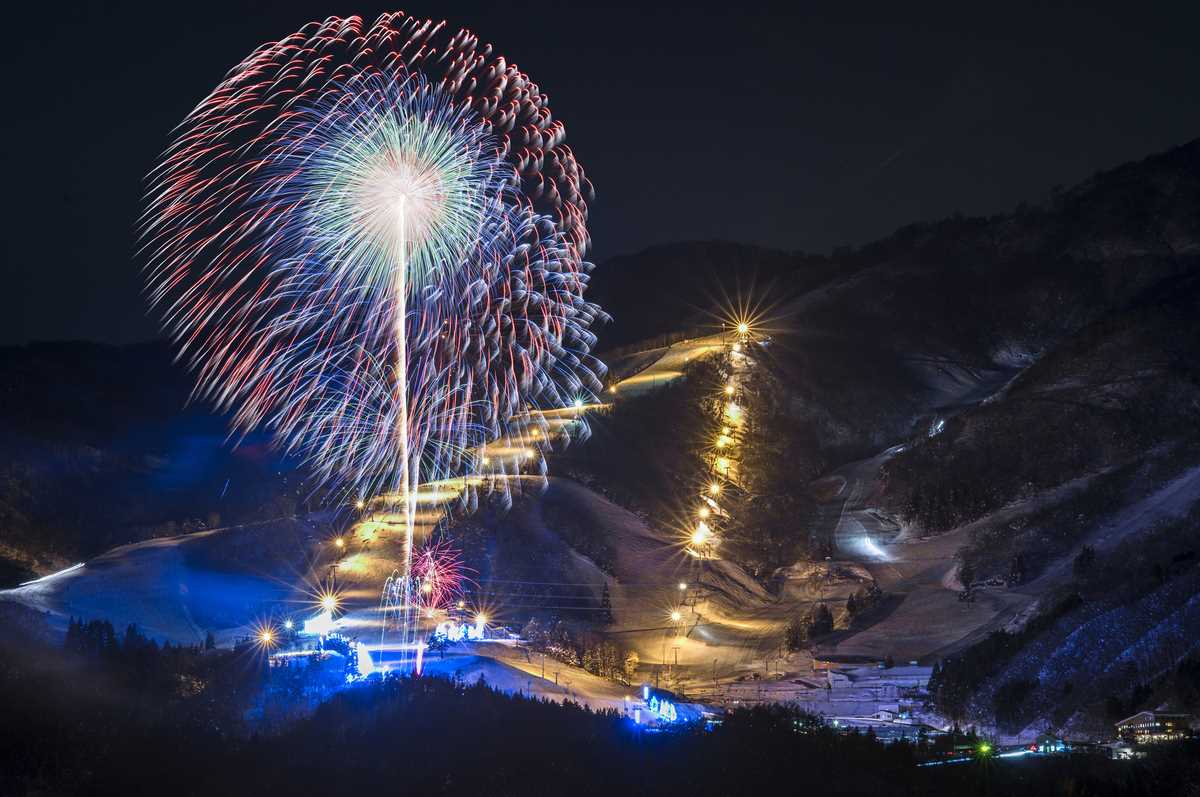 Nighttime fireworks that light up the slopes. Naeba is known for its nighttime skiing, and especially for its nighttime fireworks! The ski slope fireworks at Naeba Ski Resort are a winter classic. Please enjoy the […]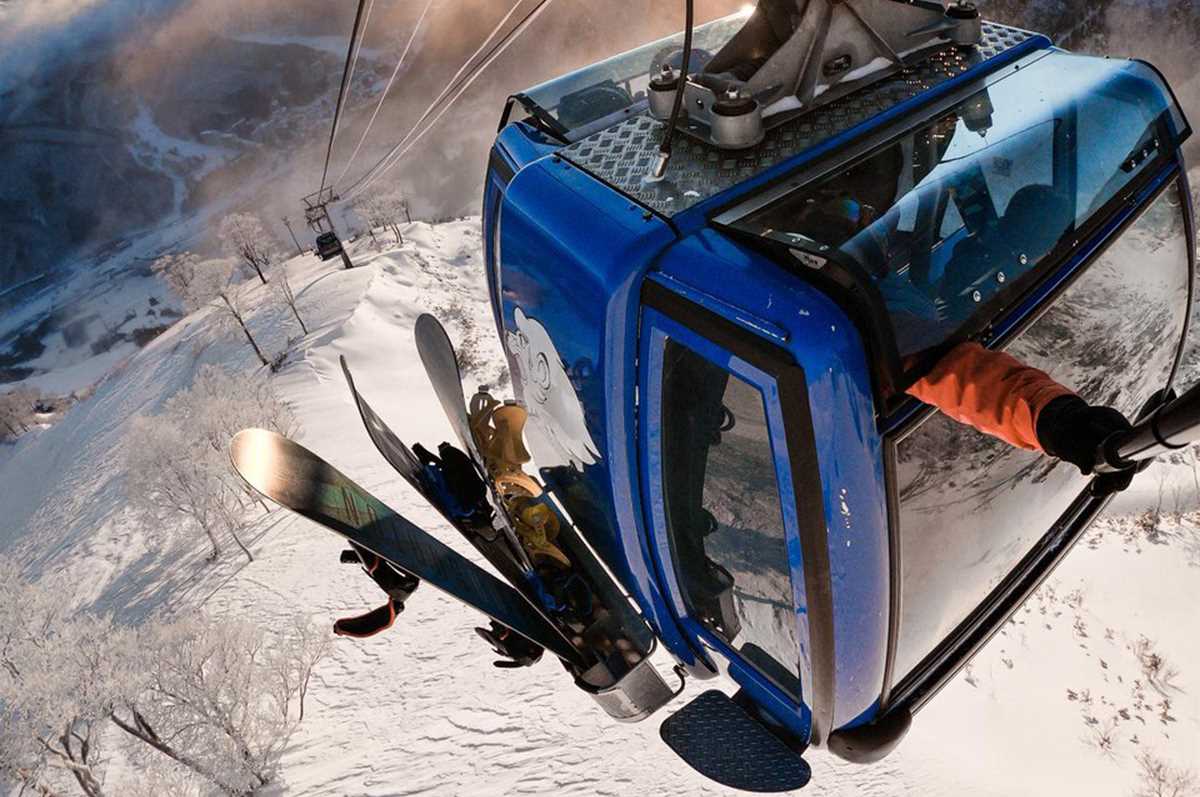 Mt. Naeba is a popular ski resort with its leading number of visitors in all of Japan. Here you can fully enjoy the autumn scenery, utilizing both of Japan's longest gondola "Dragondola" (5,481m long) and […]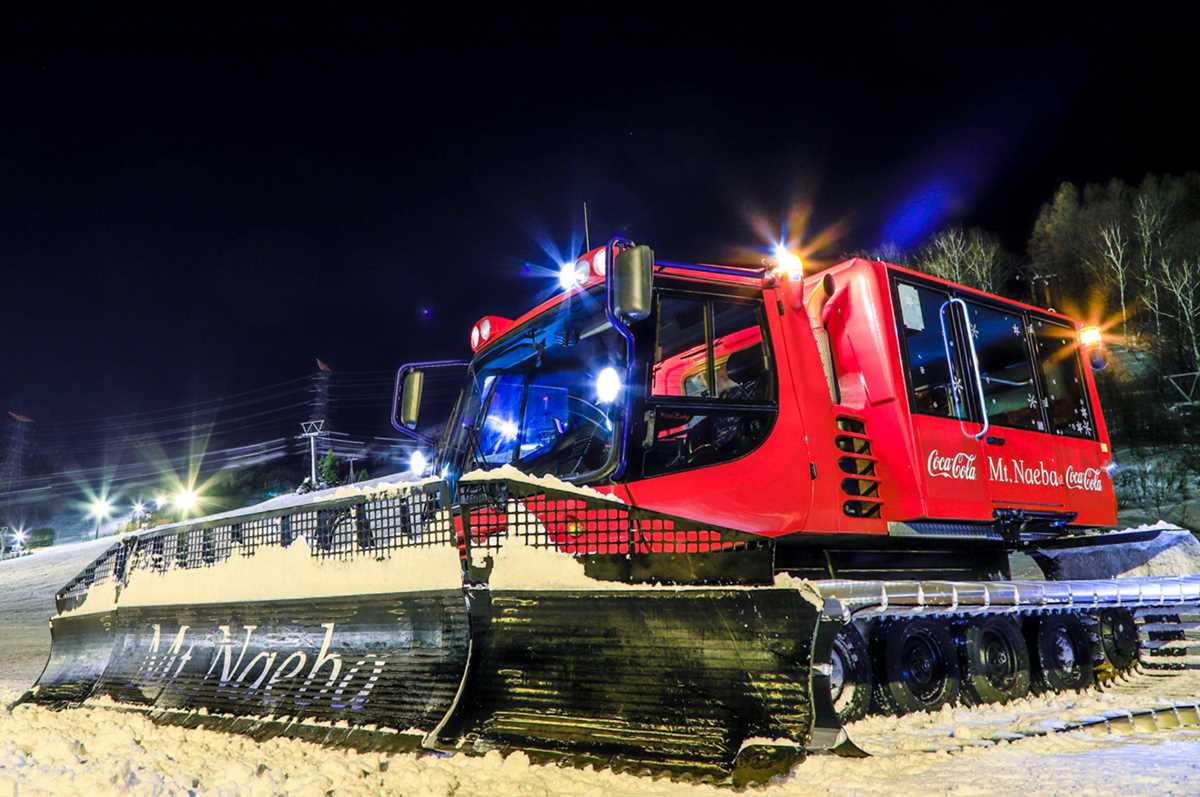 The charm of the SnowCat Tours located next to the Naeba Ski Resort. We will guide you to a luxurious snow mountain play where you can slide freely in a quiet mountain. With the Snowcat […]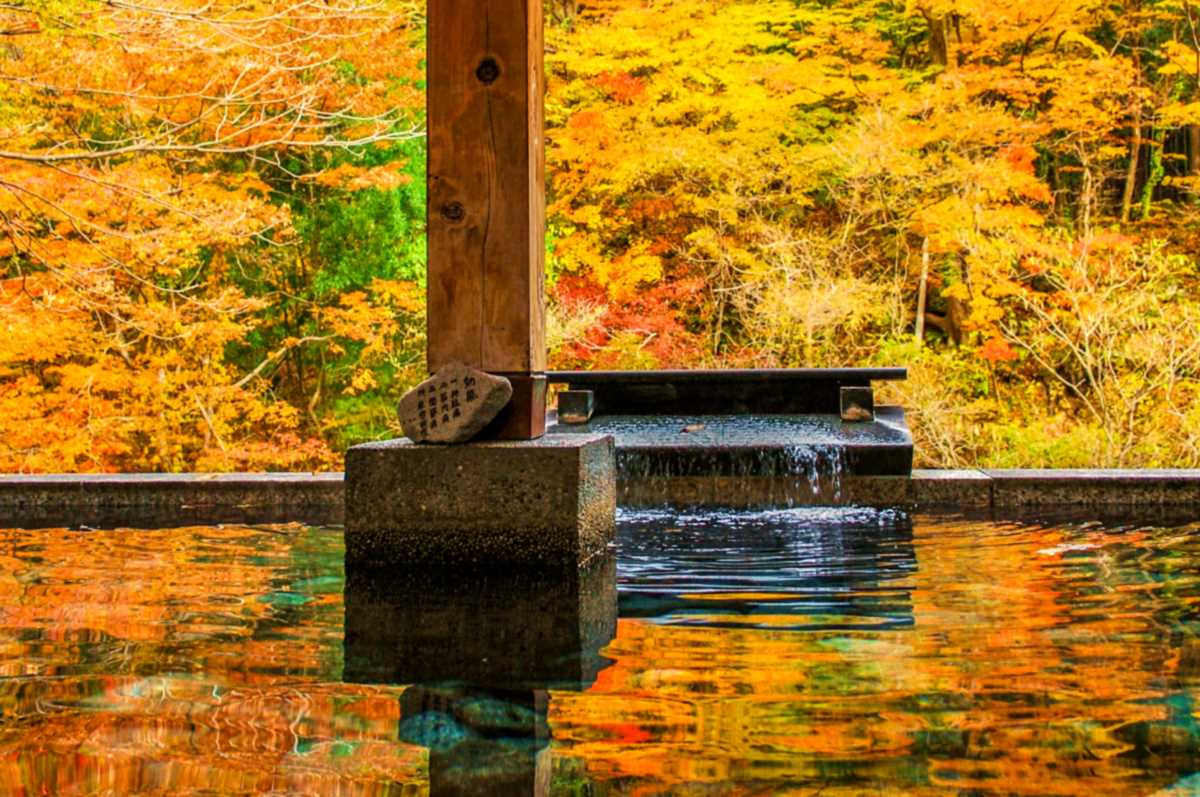 DISCOVER JAPANESE CULTURE
You can discover the Uonuma's first strawberry picking farm. Being able to pick strawberries in heavy snowy areas such as this makes it quite a unique and unusual facility to visit. There is a […]
From the moment we arrived, we were greeted with nothing but hospitality and kindness. Since we missed the last shuttle to the Naeba ski resort, the manager was kind enough to drive us himself. The iCamp Naeba Shi Hotel was within walking distance of everything (including the ski resort if needed). Everything about my stay was great, definitely will come back again.
Sarah,
USA
· スキーで利用。ゲレンデまでの送迎が有り便利でした。また、チェックアウト後も車を施設内に置きっぱなし可能でしたので節約できました。
Masaki,
Japan
"Excellent staffs, very accommodating and friendly. The property was clean and the beds were comfortable. They have a very relaxing lounge where you could easily mingle with other people. Everything else are as described."
Waynepwt,
United Kingdom
"The staff were very helpful and accommodating. Providing assistance when ever we requested it. They all went out of their way to make sure our stay was comfortable and gave advice and guidance about our needs. Especially as this was our first time skiing in Japan."
Josweet,
Japan
Muy buena experiencia! El personal del hotel estaba siempre atento y dispuesto. Nos ayudaron con toda la logística (equipo, forfait, transporte…) para disfrutar de dos fantásticos días de ski.
Alejandro,
Spain
Amazing staffs with a diverse background. Amazing heaters in the winter season and a super cozy living room with extremely comfy sofas! Super fun to stay with large groups, especially with the indoor bar opened at night 🙂
Jaydon,
Hong Kong
I came iCamp Hotel Japan Naeba Ski Resort with my friends for ski lesson about 1 week. This resort is not Far from tokyo about 80 minutes by Shinkansen but you have transfer to hotel shutter bus at East exit about 30 minutes. I plan to join Japan Ski Package on this winter again with my family.
Anon,
Thailand
Call Us
Please call us for more information, directly at iCAMP JAPAN HOTEL or at our HEAD OFFICE in Bangkok (Thailand).
Alternatively, email us any questions and we will reply as quickly as possible. We look forward to being a small part of your next big adventure.
iCAMP JAPAN HOTEL : +81 (0) 25 788 1288
iCAMP THAILAND : +66 (0) 2399 5400
Ask Us
Email us any questions and we will reply as quickly as possible. Or fill out the form on the Contact page.
We look forward to being a small part of your next big adventure.