iCAMP
INTERNATIONAL SCHOOL

PROGRAM
School Trips was created to ease the burden for international schools as the task of organising a ski trip can be a daunting one.
We want to help as many schools as possible to be able to offer ski trips to their students during the Winter season.
iCAMP HOTEL is the right choice for school trips which are searching for a combination of snow excitement, fun, peace and health and safety requirements up to international school standards. Our hotel can accommodate 85 students comfortably. We are conveniently located only 800m from the Naeba ski slopes and in the heart of Naeba town.
The ambience of iCAMP JAPAN HOTEL is reflected in every aspect to ensure that your students are fully engaged both on and off the slopes. Unwinding after a long hard day on the snow slopes, iCamp believes it is important to keep the students occupied in their recreation time allowing them to form closer bonds with their fellow students.
International
School Trips

Winter

Package
"Have you considered, starting the new school year with running a ski trip and offering your students a chance to learn a new skill ?"
If so, don't miss the chance of a life time and book with iCamp Japan.
We can offer prices with flights for school trips on request.
Our packages include the following, but can be tailor made to fit your school trips requirements.
Pick up and drop off service to and from Airport.
Accommodation exclusively booked for you are use. (If your school trips booking over 40+ students)
Full day ski passes, ski hire, ski clothing rental and ski lessons. (except ski goggles)
Breakfast, lunch, dinner and snacks at iCamp Japan Ski Lodge.
Evening activities arranged and supervised by iCamp Team.
Night Skiing.
Fireworks display.
Ski and snowboarding lessons with our in -house iCamp instructors.
4 -5 hours per day skiing and snowboarding.
Our team of fully qualified ski and snowboard guides takes care of students in groups of 4-10, with full day guiding, lunch on the mountain and breaks throughout the day. Ski touring and snowshoeing are also options for those who to try a different discipline.
Whether skiing for the first time or enjoying this sport for several seasons, our team of ski and snowboard guides will make sure there is a good level of progression and, above all, fun for everyone. Typical a day on the mountain consists of learning new skills in the morning and having an opportunity to practice those skills on different slopes throughout the afternoon.
We offer customized programs for school residential and retreats. The combination of our facilities and activities can be made to suit your needs. If you wish to just use our ski lodge or have a full program arranged by the iCamp team, any needs can be met.
Many activities around Naeba can be included in your program, contact us to personalize your school trip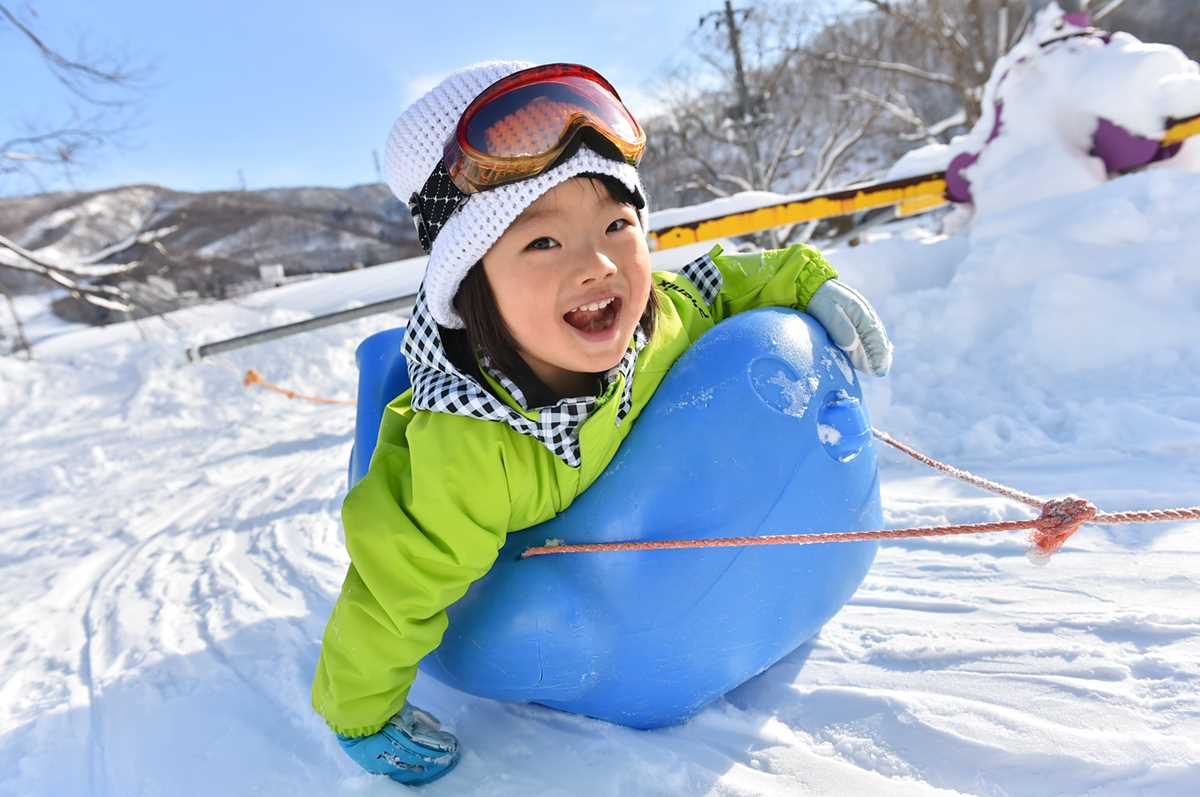 Traveling in the mountains with children requires an extra degree of planning, but iCamp Hotel has many facilities and programs specifically designed for children. There is also a children's park with lots of playgrounds, tobogganing […]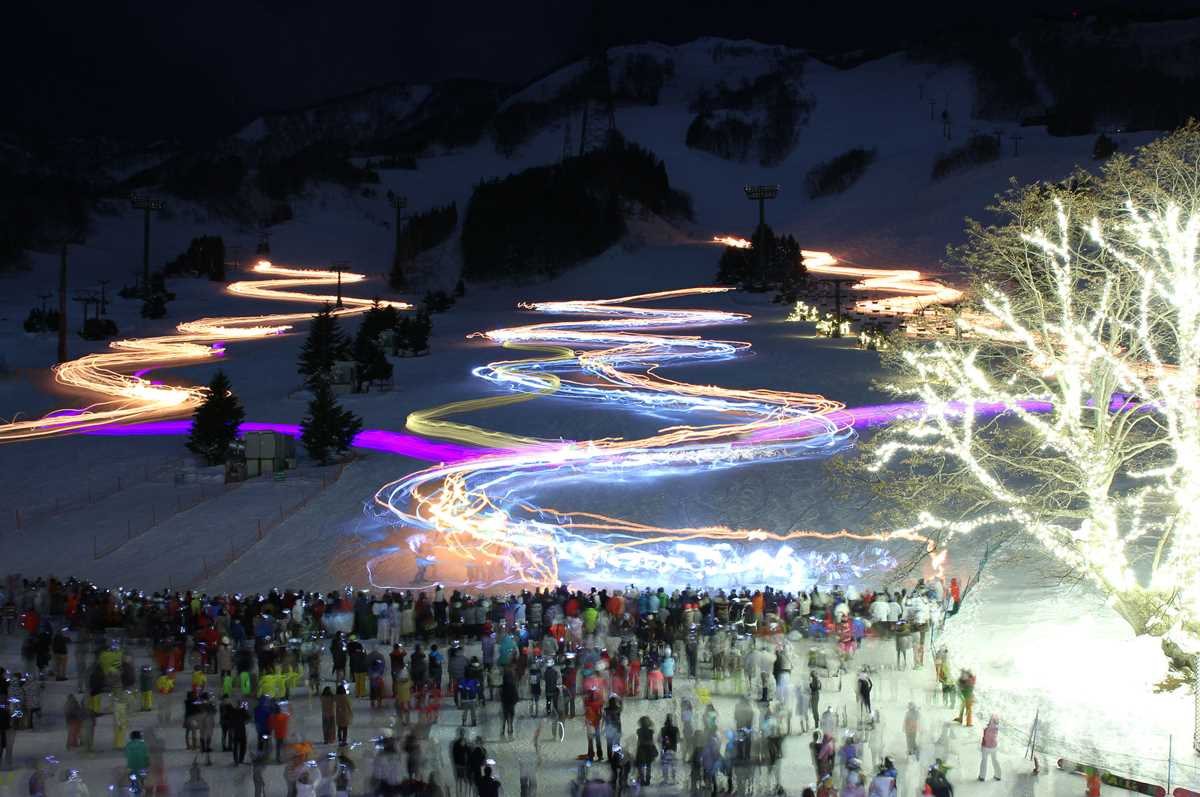 Don't forget night skiing. A trip to the snow as part of your Japan vacation can mean travelling from Tokyo or Niigata and spending some time on trains. That doesn't mean that you have to […]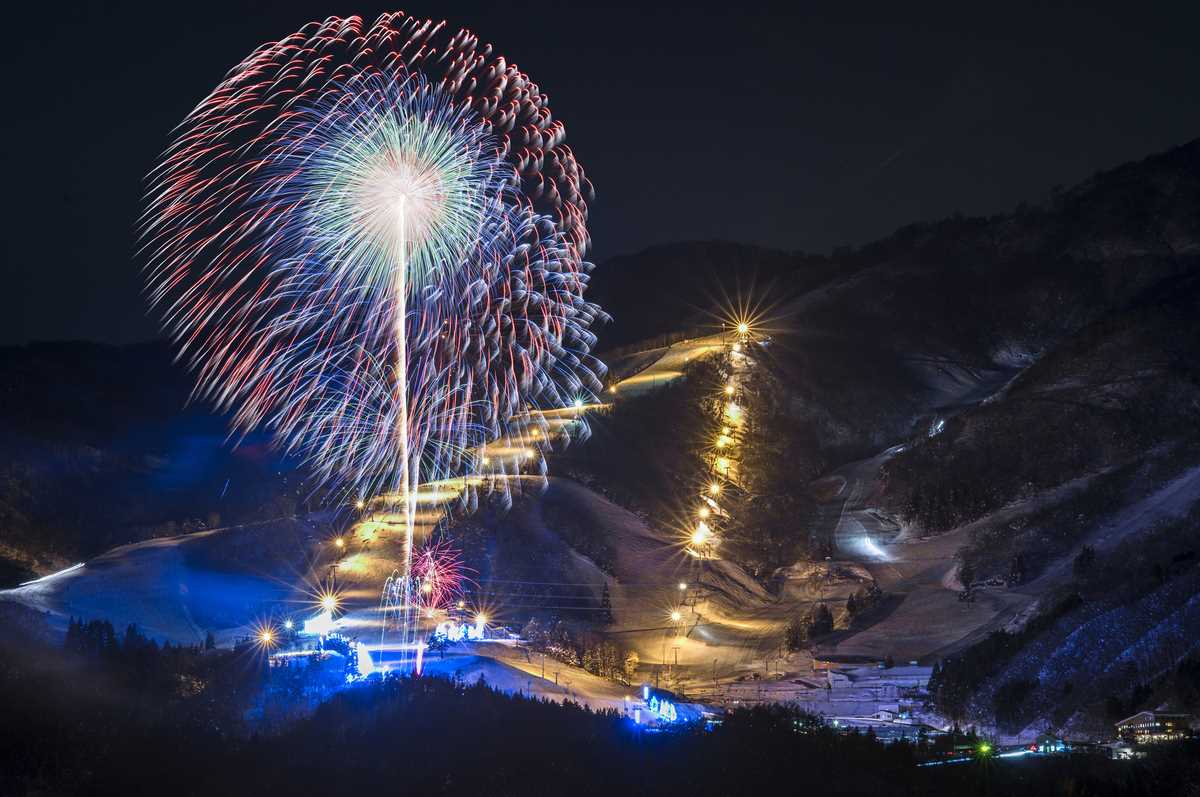 Nighttime fireworks that light up the slopes. Naeba is known for its nighttime skiing, and especially for its nighttime fireworks! The ski slope fireworks at Naeba Ski Resort are a winter classic. Please enjoy the […]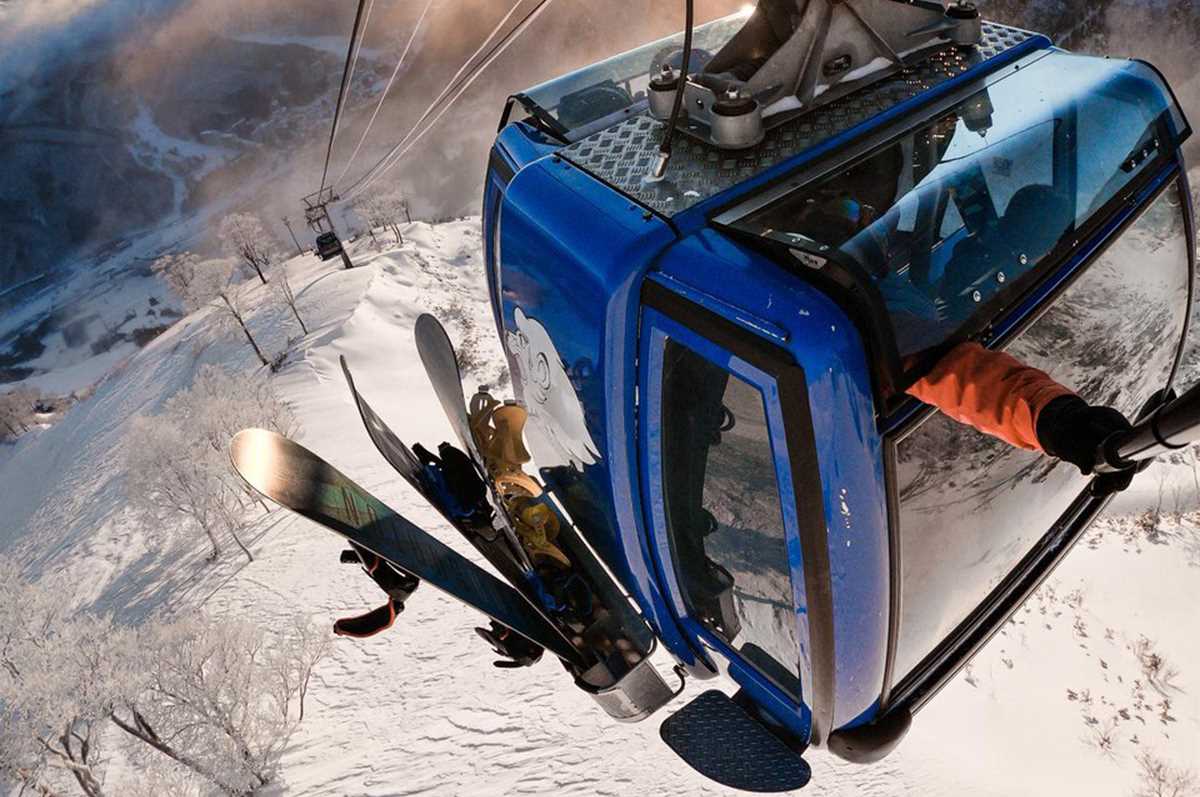 Mt. Naeba is a popular ski resort with its leading number of visitors in all of Japan. Here you can fully enjoy the autumn scenery, utilizing both of Japan's longest gondola "Dragondola" (5,481m long) and […]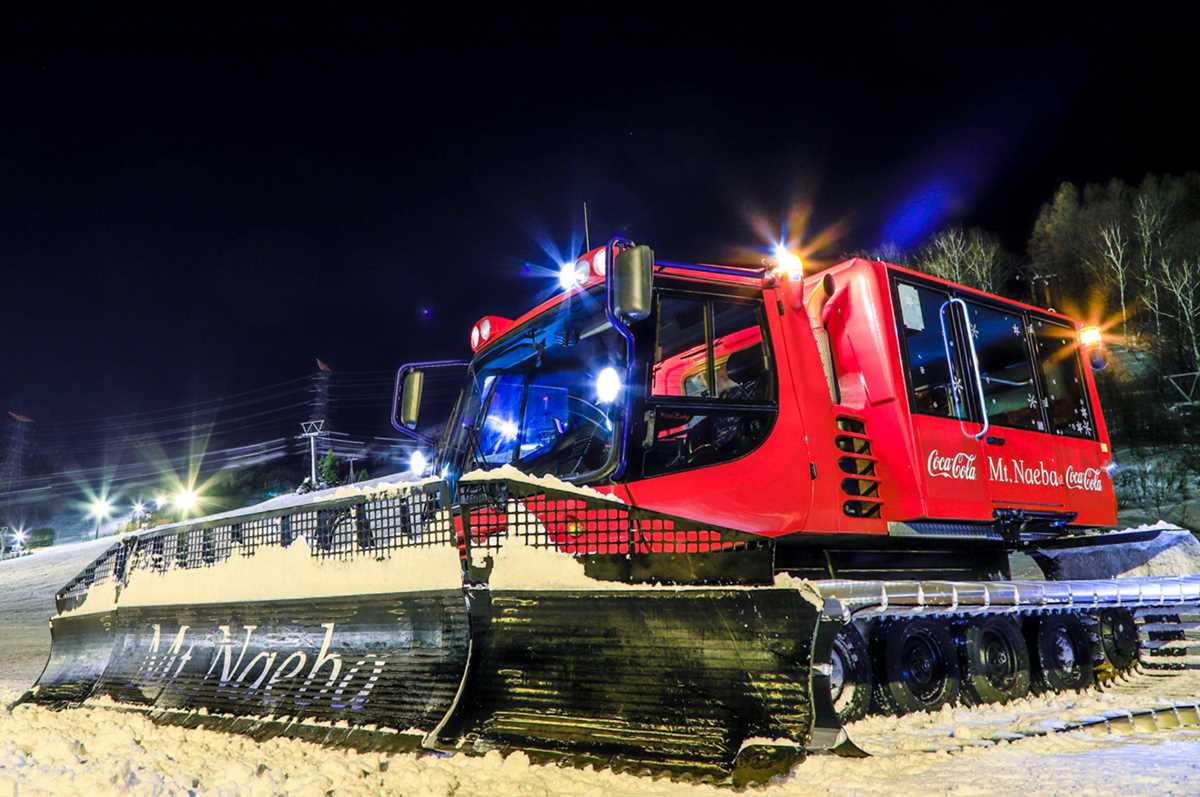 The charm of the SnowCat Tours located next to the Naeba Ski Resort. We will guide you to a luxurious snow mountain play where you can slide freely in a quiet mountain. With the Snowcat […]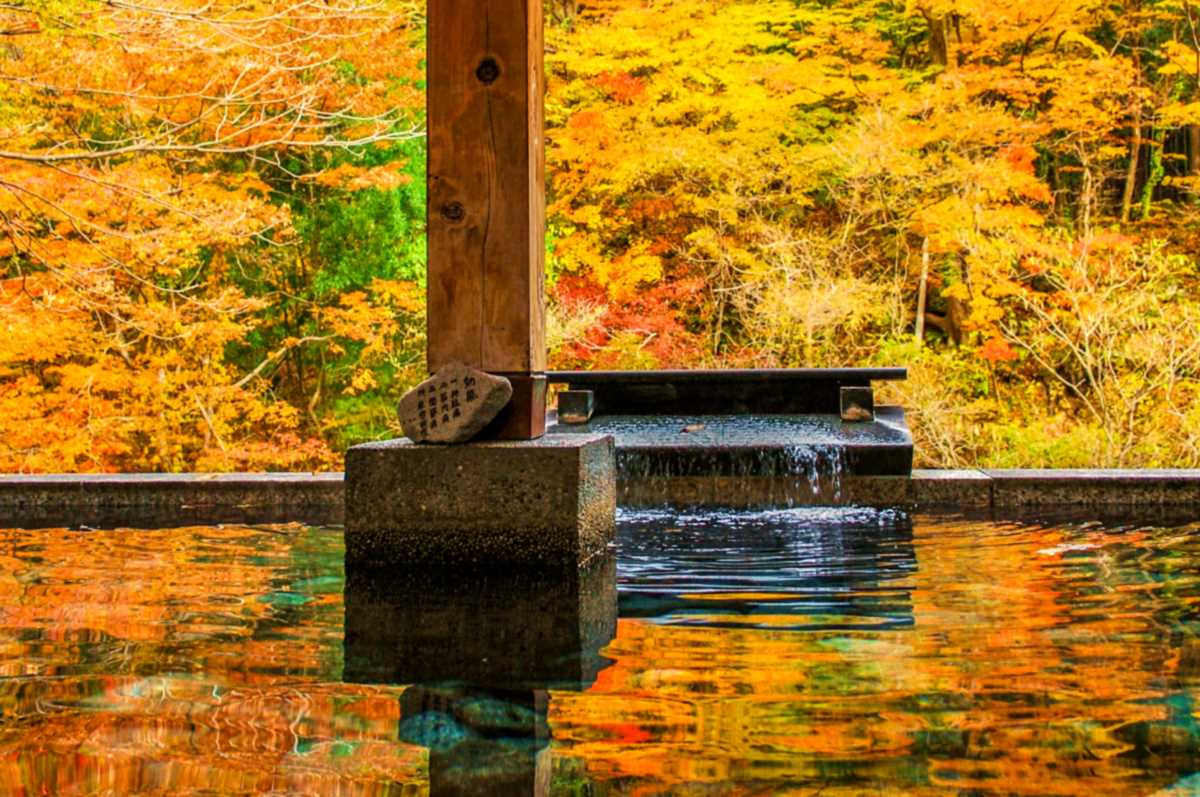 DISCOVER JAPANESE CULTURE
You can discover the Uonuma's first strawberry picking farm. Being able to pick strawberries in heavy snowy areas such as this makes it quite a unique and unusual facility to visit. There is a […]
ARRIVAL (D-1)
Pick up from Haneda Airport with member of the iCamp Team
Settle in to Hotel
Lunch at iCamp Lodge
Introduction to iCamp Team
Safety Talk
Ski/ Snowboard Equipment prepared
Fitting for Snow Clothes
Ski / Snowboard Introduction on the slopes
Dinner
Night Activity
DAILY PROGRAM (D-2-3-4-5-6)
07.30 – Breakfast
09.00 – Morning Skiing/ Snowboarding Lessons
11.30 – Lunch
13.00 – Afternoon Skiing/ Snowboarding Lessons
16.30 – Return to Hotel for down time
18.00 – Dinner
19.30 – Evening Activities (one evening night skiing )
22.00 – Lights Out
DEPARTURE (D-7)
07.30 – Breakfast
Preparation at departure (Depending on flight departure time)
RESERVATIONS OPEN for this winter, BOOK NOW! to guarantee your school trips.
International Schools Testimonials
FAQ
Questions about school trips ?
Check out frequently asked questions and send us a message.
CONTACT US
No request is too big or too small for our team. If it matters to you, it matters to us.
ADDRESS : iCamp HOTEL Japan
177 Mikuni, Yuzawa, Minamiuonuma District,
Niigata 949-6212, JAPAN
TELEPHONE : +81 (0) 25 788 1288
Call Us
Please call us for more information, directly at iCAMP JAPAN HOTEL or at our HEAD OFFICE in Bangkok (Thailand).
Alternatively, email us any questions and we will reply as quickly as possible. We look forward to being a small part of your next big adventure.
iCAMP JAPAN HOTEL : +81 (0) 25 788 1288
iCAMP THAILAND : +66 (0) 2399 5400
Ask Us
Email us any questions and we will reply as quickly as possible. Or fill out the form on the Contact page.
We look forward to being a small part of your next big adventure.