Mt. Naeba is a popular ski resort
with its leading number of visitors in all of Japan. Here you can fully enjoy the autumn scenery, utilizing both of Japan's longest gondola "Dragondola" (5,481m long) and Japan's highest cable car "Tashiro Ropeway" (230m high). Both are easily accessible at the summit area as the stations are joined by a promenade with a walking distance of about 20 to 30 minutes.
Access between both bottom stations is also very convenient, as they are connected by a shuttle bus or you can explore a vast snow field with the SnowCat Tour and enjoy a comfortable journey through the forest road on a sunny day to the "Dragondola".
Dragondola Specification
Distance: 5.5 kilometres (3.4 mi)
Distance: 5.5 kilometres (3.4 mi)
Vertical interval: 426 m (1,398 ft)
Operational speed: 6 m/s
System: Gondola lift
Cabins: 107
Passenger capacity per a cabin: 8
Time required for single ride: 15 minutes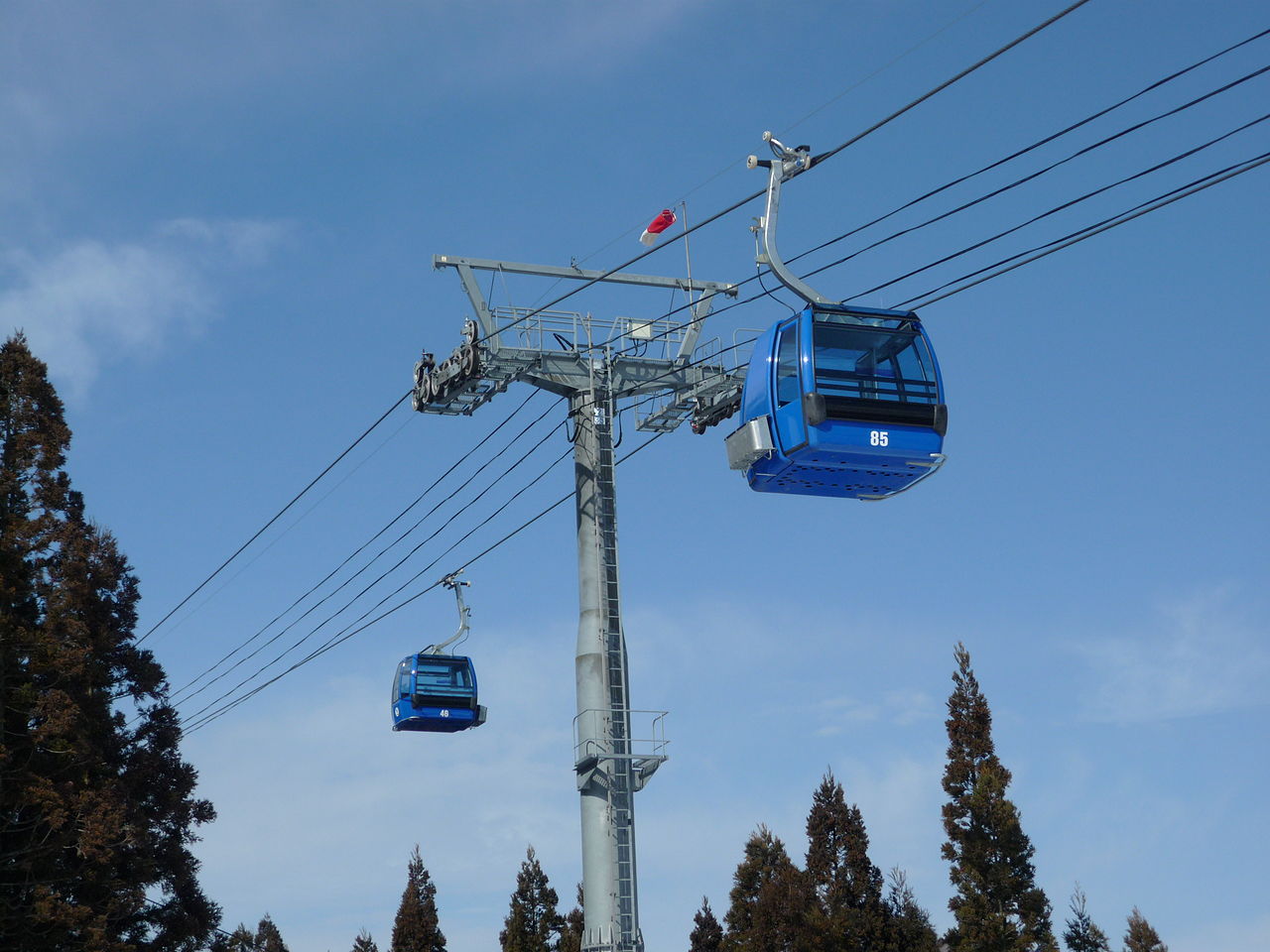 During autumn, when the mountains display a wide array of beautiful colors, it is the best way to fully gaze upon this event with views from above. You might even come across some Japanese monkeys and Japanese serows.
For those interested in beautiful winter scenery, the Dragondola offers magnificent views during the 25 minutes ride between Naeba and Kagura as it travels over mountaintops and dips into ravines.